4K video
2024
Stereo sound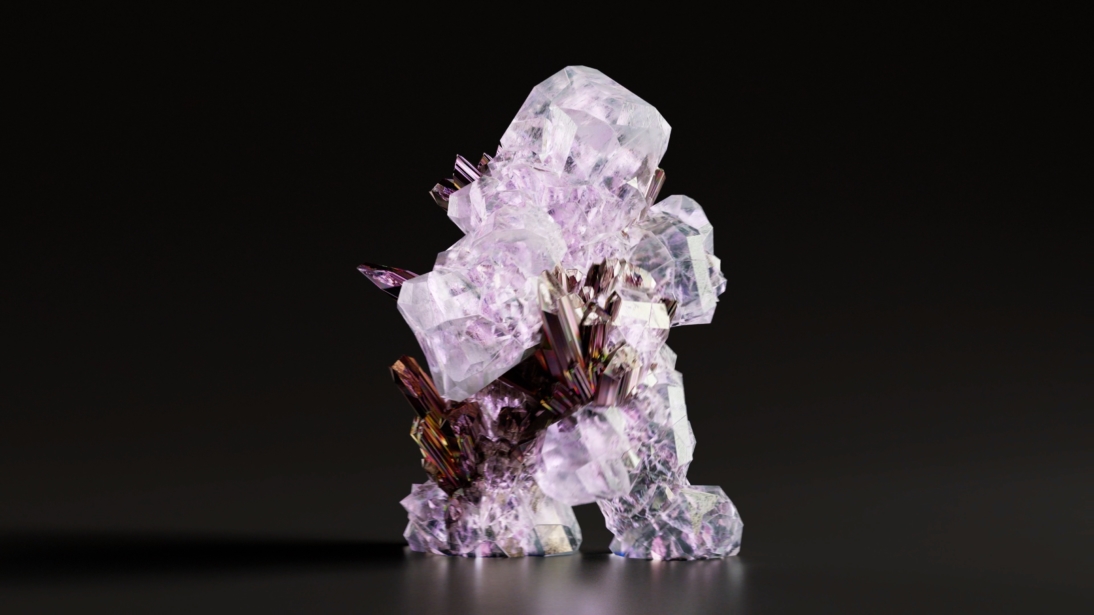 Transfiguration (2024) depicts a figure in constant motion and constant evolution.
As the figure advances, its physical form transforms before us. Water becomes molten fire, which becomes rock, which becomes crystal. The figure develops and sheds a series of natural states – bubble, smoke, floral, wood – before closing the cycle by returning to water. All the while, it continues to walk – its strong, steady steps unaffected by its material upheaval.
Though colossal in stature, there is something calm – even sublime – to be found in watching this figure take such elemental changes in its stride.
The sound of the figure's steps emphasises both their impact and confidence. It's also designed to appeal to ASMR feelings – all tied together over a pulsing footstep.
The artwork is also an evolution in and of itself, as the latest, updated edition of one of our studio's classic works.
Transfiguration (2024) is the third iteration of an artwork we originally made in 2011 and remastered in 2020.
The artwork is currently previewing at The Window, a public art project at 1 Bruton Street, presented by CHANEL Culture Fund. The Window showcases compelling works of cutting-edge, contemporary digital art. The piece is on view 24 hours a day at the ground floor of the Time & Life building in London's West End from 22 November 2023 to 22 January 2024.
The original version of Transfiguration premiered at our first major solo exhibition Super-Computer Romantics at La Gaîté Lyrique, Paris. The 2020 version featured in exhibitions in London, Seoul, Taipei, Greece, China, and in VR on Oculus Quest.

Available for licensing, screenings and exhibitions
Editions
Edition of 6 with 2 artist proofs.
Exhibitions
The Window, CHANEL Culture Fund, 1 Bruton Street, London, 2023–2024
Credits
Creative Director: Matt Pyke
Animation: Chris Perry
Sound Design: Simon Pyke