360° weather installation for London Collections Men
London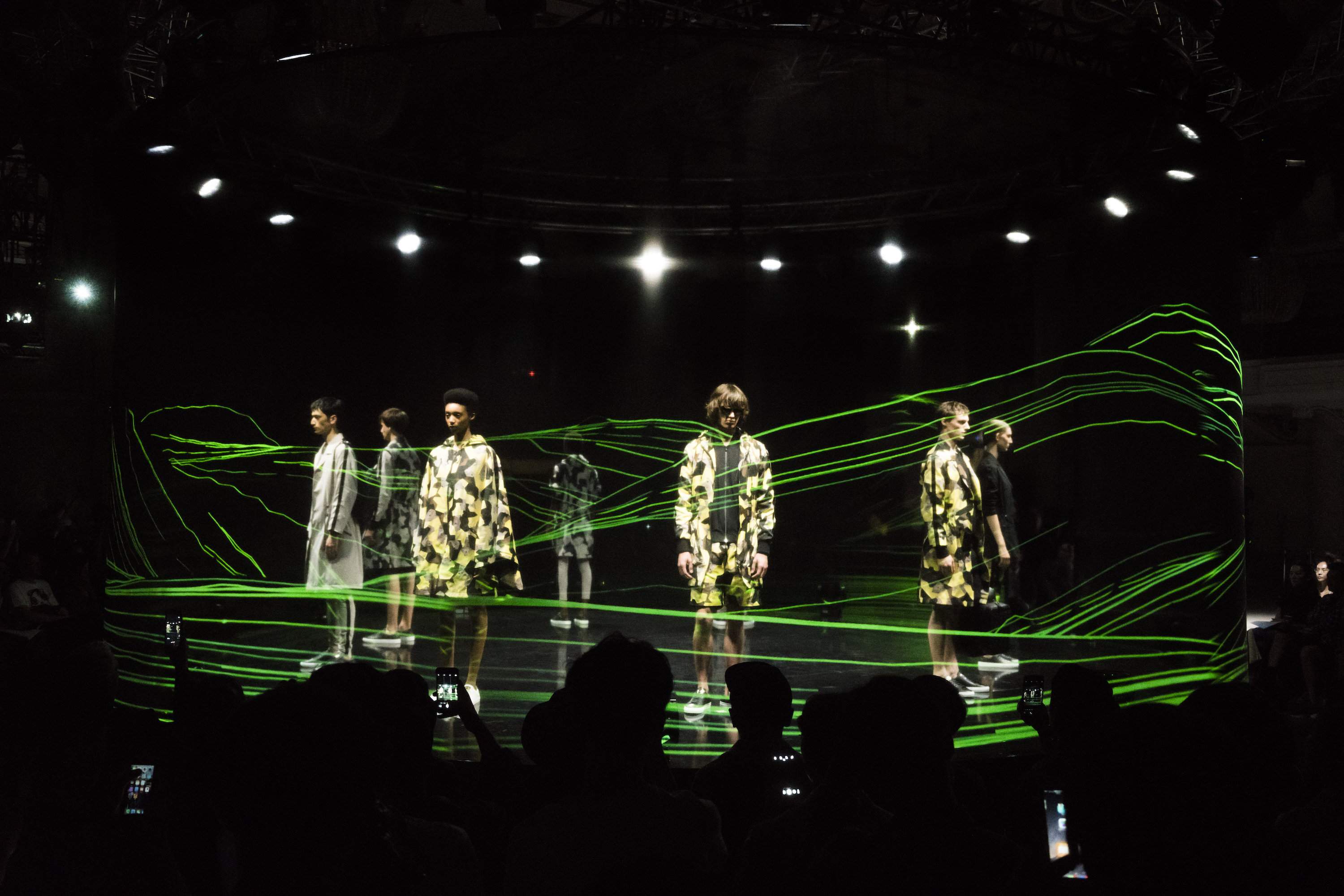 Commissioned by luxury travel brand MCM for their spring-summer 2017 capsule collection with Christopher Ræburn, we designed a 360° immersive installation that was streamed worldwide to an audience of 40 million.
We created the multi-sensory 360° immersive installation for the fashion show through the unique combination of radial architecture, large-scale CGI video, atmospheric lighting design and the inventive screen format hologauze – a super-fine projection material that creates a holographic illusion.
MCM x Christopher Ræburn's Made to Move is a trans-seasonal, unisex fashion collection for the "global nomad". Our 9‑minute 8K video immerses models and attendees in an uplifting journey through pop-digital weather systems. Inspired by organic behaviours in nature and powered by mathematics, the video presents abstract graphic rain, clouds and wind as it traverses the varied terrain of the modern traveller.
We created a driving soundtrack in collaboration with electronic duo Raime.