Lenticular media artworks in furniture form
Seoul, South Korea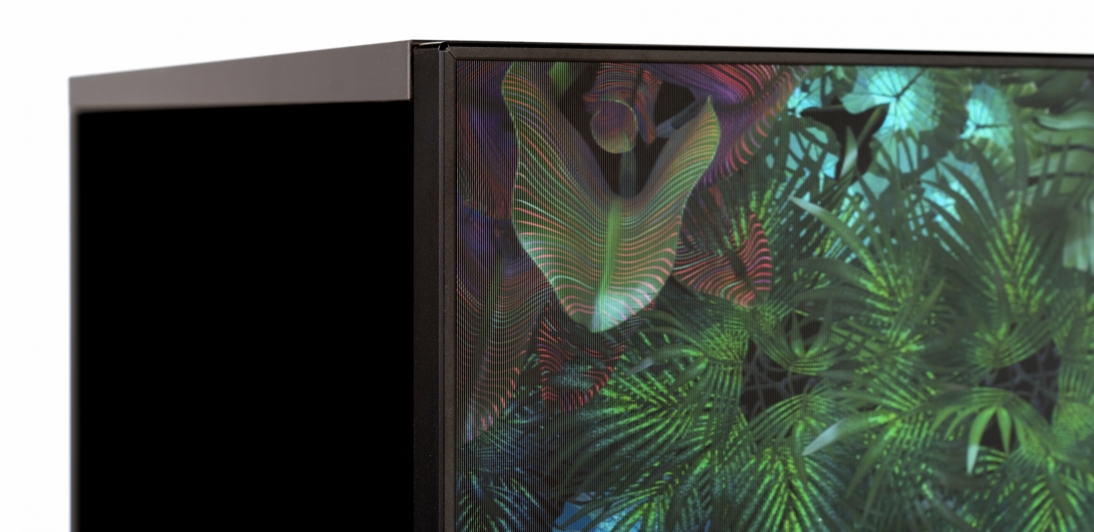 Furniture in Motion is a series of media artworks in furniture form, created using the lenticular technique. It's a creative collaboration between our team of digital artists at Universal Everything and the creative director, product designers and engineers in the Creative Lab at Hyundai LIVART.
As part of their 2022 Art and Design Project, LIVART selected global artists to join them in creating pioneering pieces of furniture. They invited us to design pieces of furniture that bring together art and living in beautiful new ways. The aim was also to embody Hyundai LIVART's three principles: differentiation, value, and sincerity.
The project draws on our studio's ongoing interest in motion, movement and creating new forms of moving image.
Through using ribbed surfaces and the op-art lenticular technique, our artworks appear to change and move on the surface of the furniture depending on the viewing point. This living furniture collection brings digital artworks into the home without the use of electricity.
Each piece in the Furniture in Motion collection is available exclusively from LIVART, in limited editions of 100. They come with a certificate of authenticity, a lenticular artwork postcard, and special cleaning cloths.
The collection is on display at LIVART's flagship showroom in Gangnam, Seoul. In autumn 2022 it will also feature in popup exhibitions at The Hyundai department stores in Seoul (22 August–18 September), Pangyo (22 September–19 October) and Trade Centre (17 November–14 December).
If you'd like to place an order from outside of South Korea, please contact LIVART Creative Lab's Creative Director, James Junghwan Ahn.
Credits
Creative Director: Matt Pyke
Executive Producer: Claire Cook
Technical Director: Joel Gethin Lewis
Technical Director: Dev Joshi
Design and Animation: Matt Frodsham, Chris Perry, Joe Street
Studio Manager: Simon Thompson
Lenticular Design Consultant: Hive Associates