Projection / Sculpture
2019
Stereo sound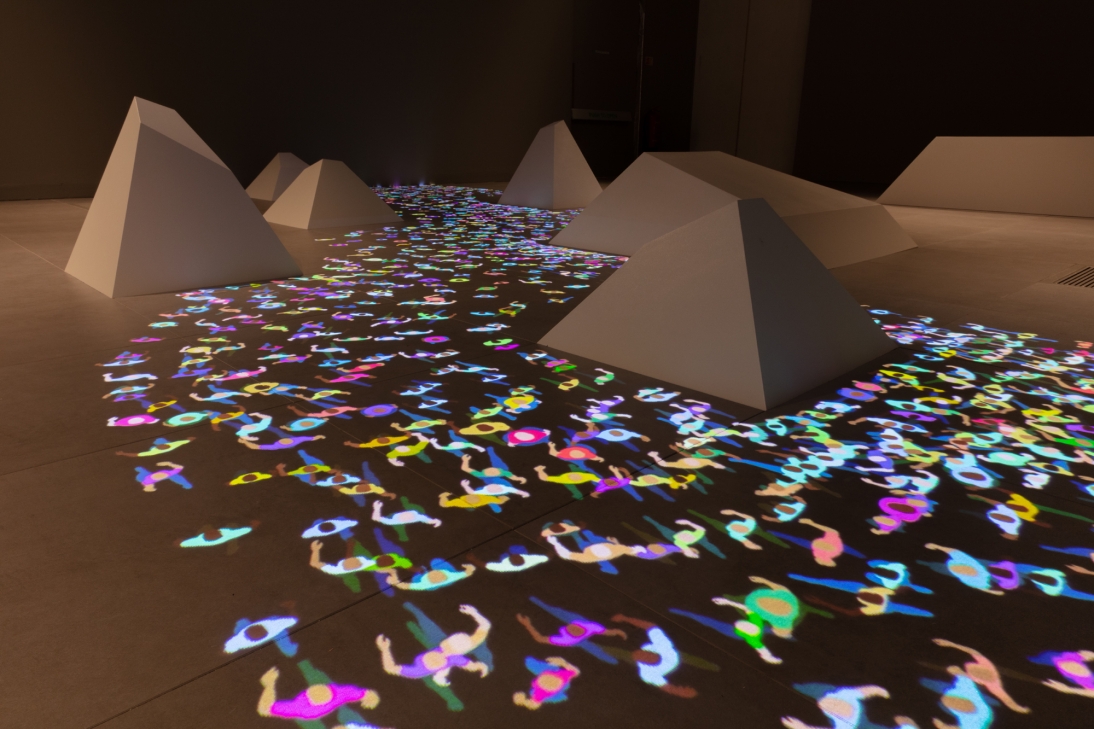 Taking its name from Leonardo Da Vinci's description of water, the Vehicle of Nature is our response to the groundbreaking studies of water that the artist created over five hundred years ago.
Just as Da Vinci's work often revealed recurring patterns in nature, the Vehicle of Nature creates recurring patterns of fluid dynamics from micro to macro scales, with animation floor projections revealing physical similarities between blood flows, river flows, crowd flows and wind flows.
The video projection installation is inspired by Da Vinci's drawings of the turbulent flow of water around an obstruction. Centuries before the advent of photography, these drawings recorded the complexity of fluid movement in a way never seen before. Our 21st-century interpretation of Da Vinci's studies combines computer visualisations of the mesmerising beauty of fluid movement reacting with geometric forms that reimagine the boulders and rivers of the Peak District National Park.

Available for licensing, screenings and exhibitions
Exhibitions
Leonardo: A Life in Drawing, Millennium Gallery, Sheffield, 2019
Credits
Creative Director: Matt Pyke
Animation: Chris Perry
Exhibition production, field recordings, film production: Alan Silvester
Sound Design: Simon Pyke
Scientific Consultant: Spike Thompson
Projection Consultant: Sloane Squared